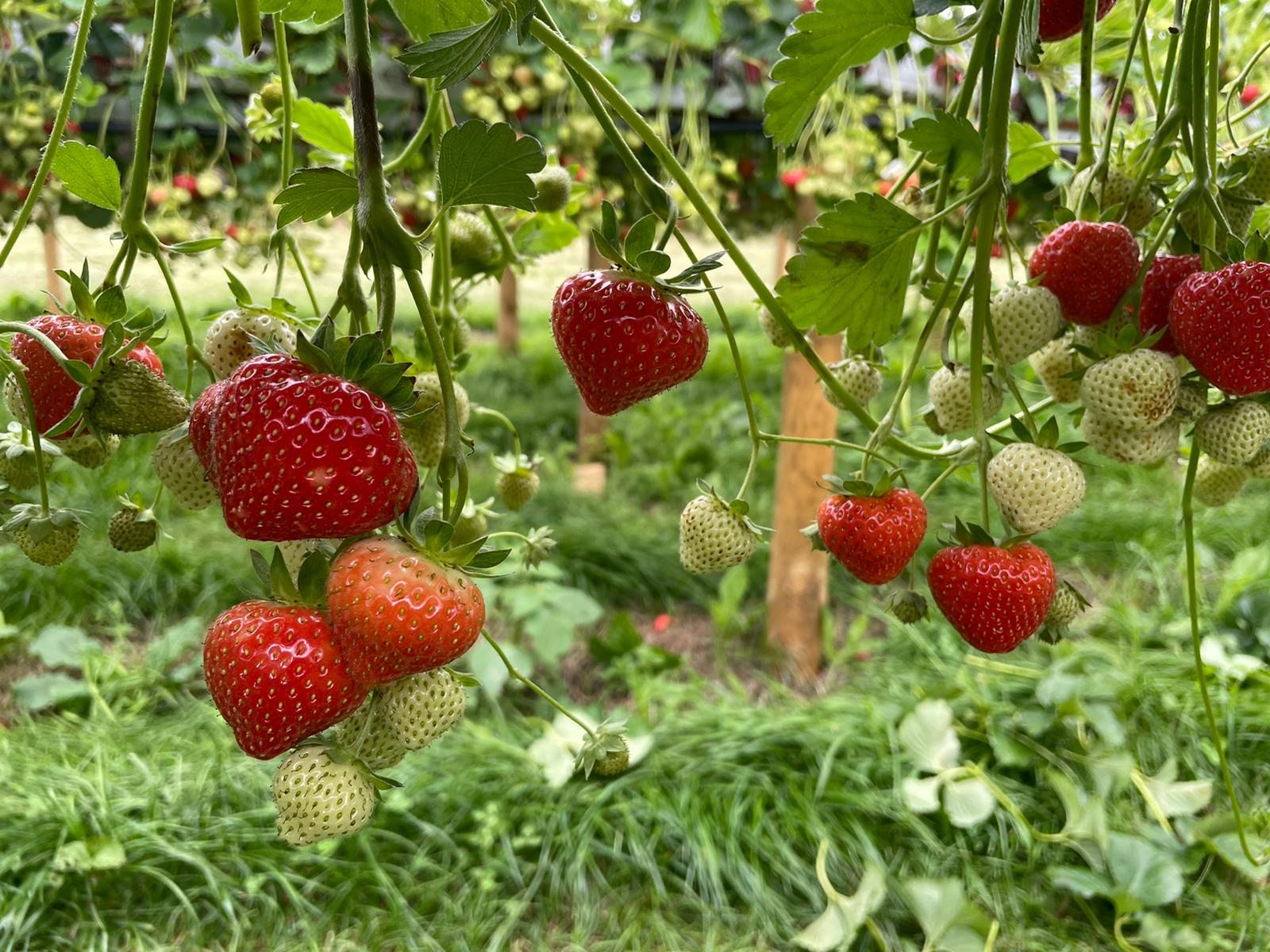 Strawberry and Raspberry Picking
This summer we are offering a warm welcome for you to pick your own fresh fruit on our family run farm.
Enjoy a day out at the farm, relax in our cafe whilst the children run around and take your hand-picked fruit home to devour!
How does it work?
You only pay for the fruit that you pick! The price of our fruit per kg is clearly displayed at the welcome hut.
Once you have picked your fruit, head over to the payment hut where your produce will be weighed and charged by weight. You can purchase containers on-site or alternatively bring your own containers.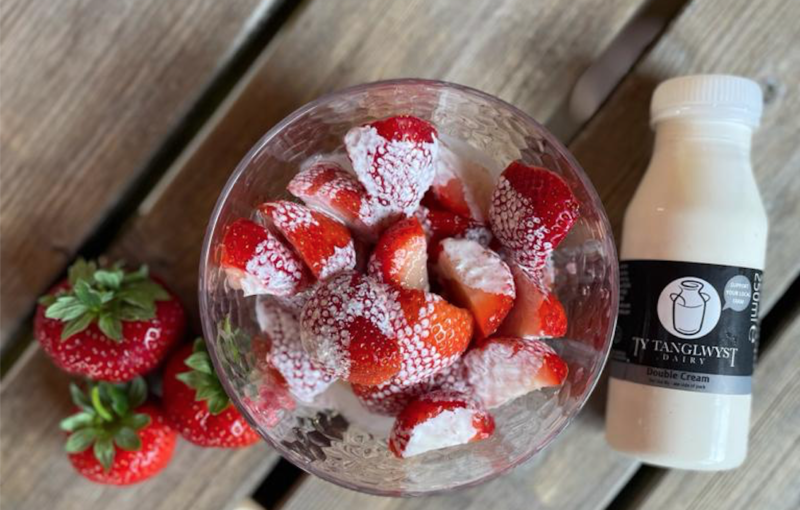 Only the freshest strawberries!
We have lovingly hand planted each and every one of our strawberry plants which are all placed on table tops enabling easier picking! Take your time and enjoy choosing the juiciest strawberries!
Enjoy some delicious locally produced fresh cream with your fruit which can be purchased from our on-site cafe!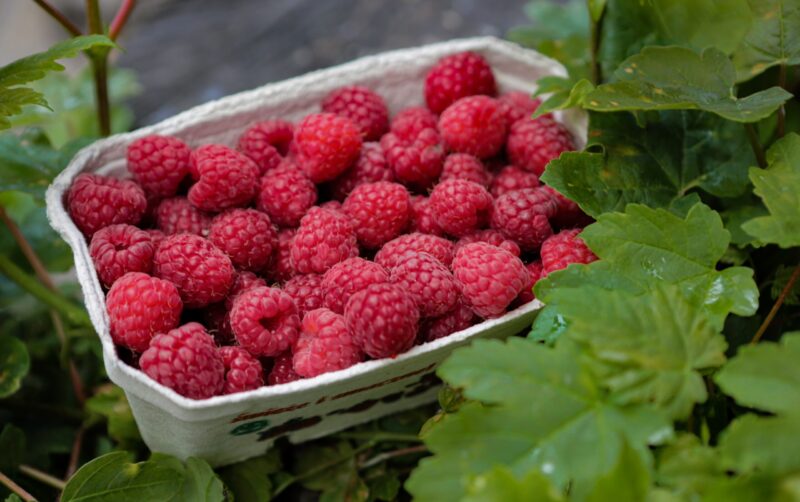 Raspberries – New for 2022!
This year, we are pleased to add raspberries to our pick your own offering!
Our delicious sweet and juicy raspberries will be available from mid July.
Don't let the weather spoil your fruit picking fun!
Let's be honest, if we were relying on the Welsh weather to plan a family day out, we'd never leave the house!
We have introduced polytunnels on the farm so we have indoor strawberries and raspberries to pick whatever the weather!
We have more indoor seating in our cafe as well as a marquee next to our play area for the more rainy days!